Our Story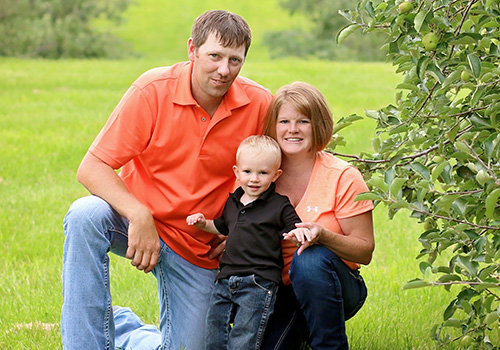 Appleberry Orchard is owned and farmed by Ryan and Jessica Welch, and today includes 22 acres of apple orchards, a petting farm, children's play area, and a beautiful farm market.
The History of the Farm
The first apple tree was planted on this property in 1852, making this the oldest working orchard in the state of Iowa.
The historic barn with windowed cupola, shown in the picture above, was constructed in 1882 and is registered as a National Historic Site. The barn is today used for our petting farm, where your family can see Boer goats, miniature donkey, miniature pony, chickens, rabbits, peacocks and the impressive longhorn cattle.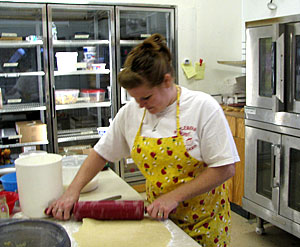 The Farm Today
We purchased the orchard in 2008. It had previously been worked by the same family for five generations, and we want to honor that tradition by adding new trees and varieties to continue providing the community with great apples. In addition to the varieties already available, we have planted Buckeye Gala, Blondee, Zestar, Empire and Honeycrisp apples, which will be available in the coming years.
The farm market is loaded with all sorts of other great treats, including local honey, Iowa sorghum, syrups, jams, jellies, salsas, and much, much more.