Educational Farm Tours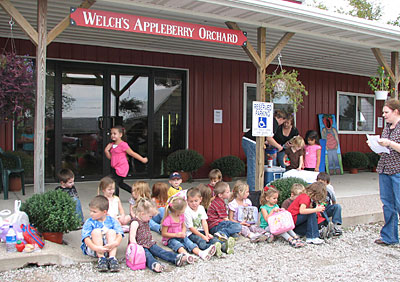 Ready for some exciting farm fun on a real working farm? Register for one of our educational farm tours which include a "behind the scenes" look at how we produce apples and pumpkins on our 22 acre farm. 
Your visit includes our farm market, petting farm and youth play area on the grounds.
Tours are available for school groups, 4-H clubs, FFA, gardening clubs, church groups, etc.
Pick Your Tour
Apple Tour
Discussion on how apples are grown and different apple varieties
Wagon ride through the orchard
Picking an apple
Sorting room and Cold storage area
Farm market and Bakery
Petting farm
Apple sipper with apple cider
Pumpkin Tour
Wagon ride to the pumpkin patch
Picking a pumpkin
Discussion on how pumpkins are grown
Discussion about the different kind of pumpkins
A Pumpkin Sipper with Apple Cider
Petting farm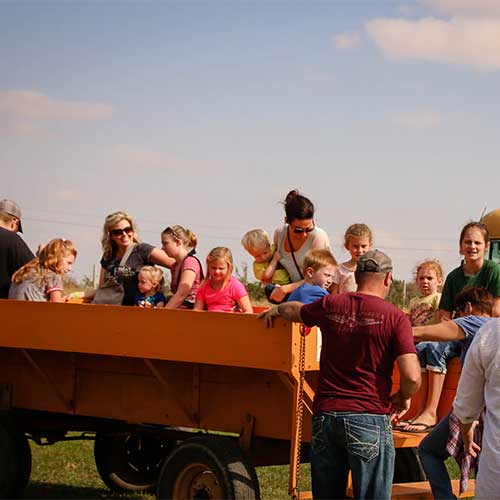 Tours are approximately 40 minutes in length, children are then free to visit the petting farm and play area. We welcome groups to bring sack lunches. We have indoor and outdoor facilities available.
Reservations
Cost is $5.00 per child, chaperones are $2.00 each, and teachers are admitted free.